April included a trip to China. Jon used to spend considerable time in China but has not been to Beijing since 2008, care since 2000. We chose to got to places in China we have not been - Chengdu and Tibet. We tried to go to Tibet in 2008, but uprisings there at the time caused us to cancel our trip. We went to Ladakh, in Northern India, instead. This time, Tibet was calm, and we finally made it to Lahsa, the largest city in Tibet. It was striking how much Tibet was like Ladakh. In Beijing, we saw some new things, including a newly-opened section of the Great Wall, and stayed at the Aman at the Summer Palace.
First we flew a direct flight from San Francisco to Chengdu, a mid-sized city in Sichuan province. The big thing to do in Chengdu is go to visit the Giant Pandas. We went to The China Conservation and Research Center for the Giant Panda. It is one of several panda research centers and is pretty new. The Panda enclosures were well-designed and the viewing areas strategically placed to view the Pandas. We got to "volunteer" to clean out the panda cages and feed the pandas and got to see them up close. Although they look cute, they are wild bears and can be dangerous. We took precautions. Chengdu is a mid-sized Chinese city - big by US standards. We stayed in a hotel called the Temple House, right next to a trendy shopping district complete with an Apple Store, Tesla Showroom, and a Starbucks. In Chengdu we went to the Opera, the city park, and a touristy shopping district. We also had a wonderful hot-pot dinner at a newly opened hot-pot restaurant. The staff did not speak much English but the young manager did some and made a valient effort to translate for us. Michelle Obama had eaten at one of their other locations.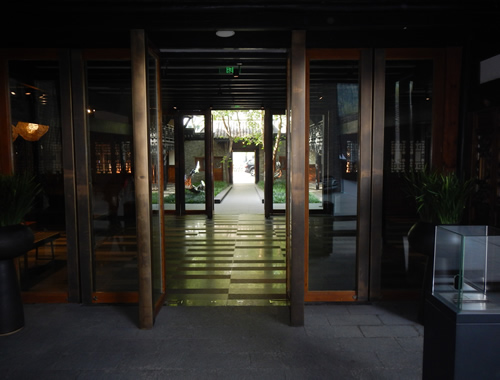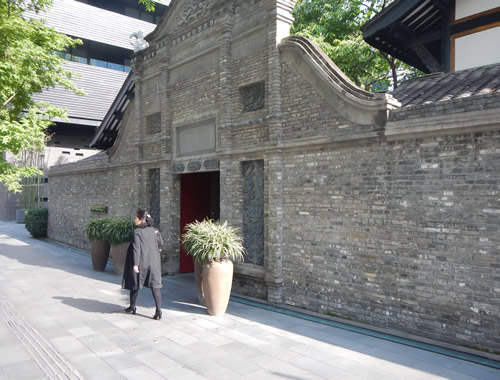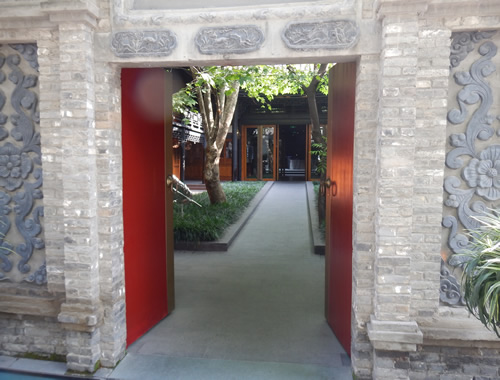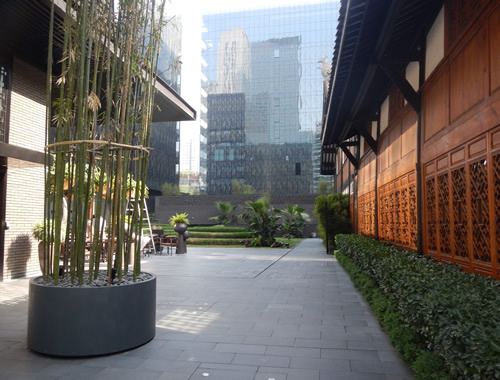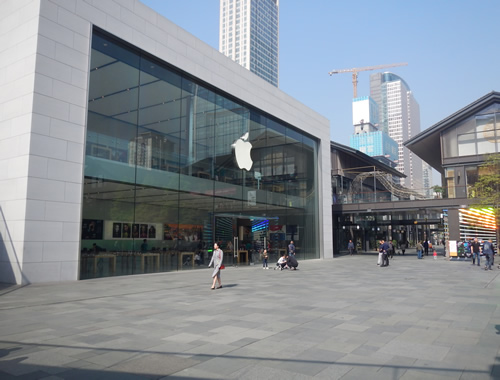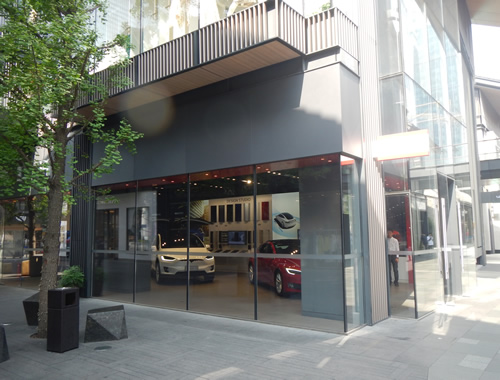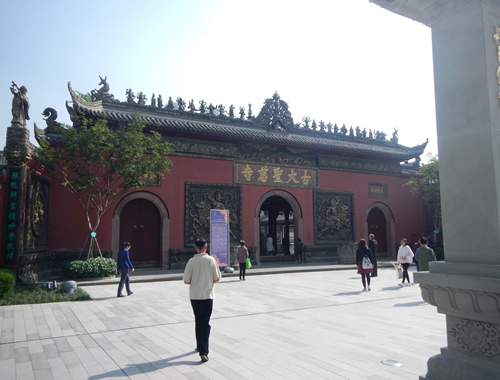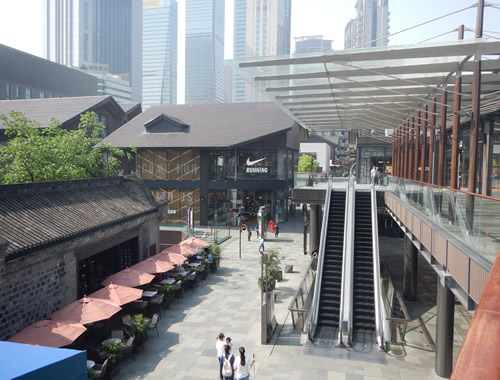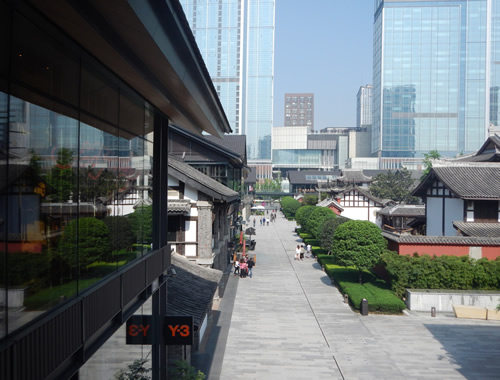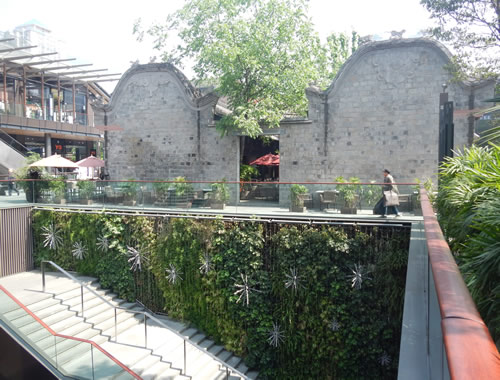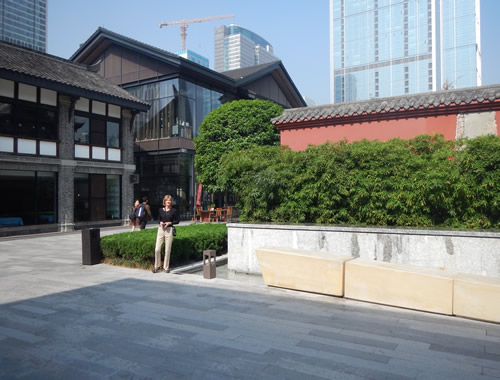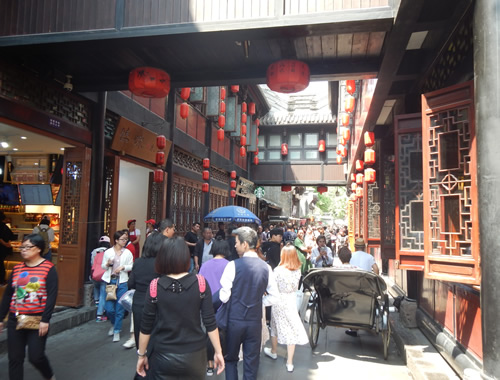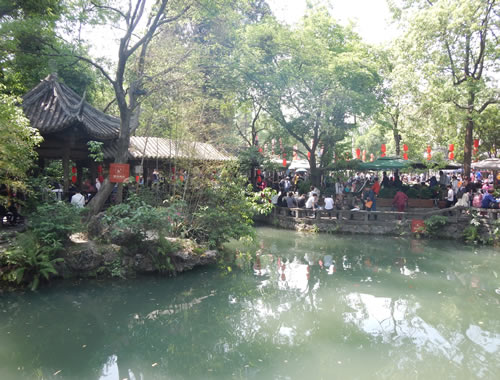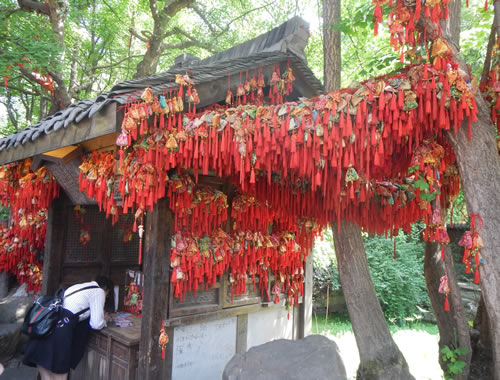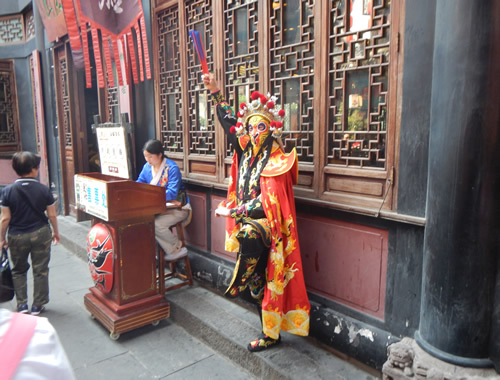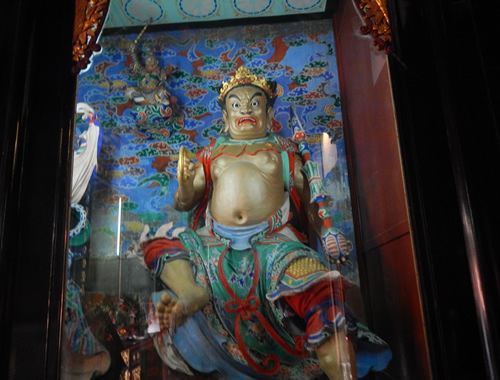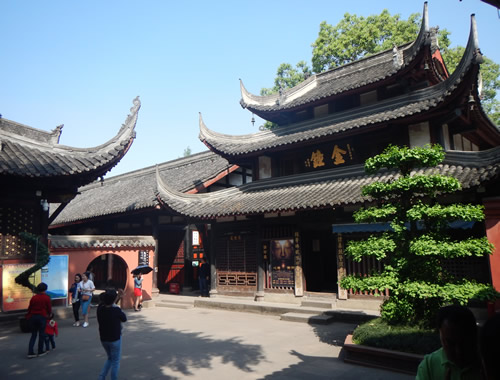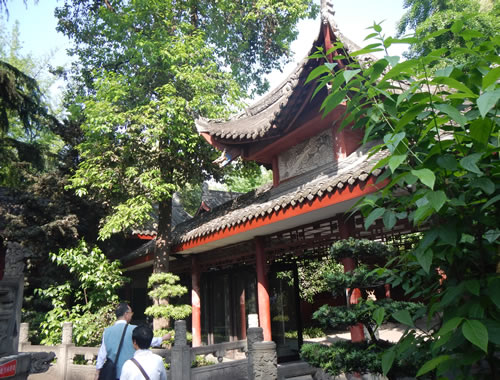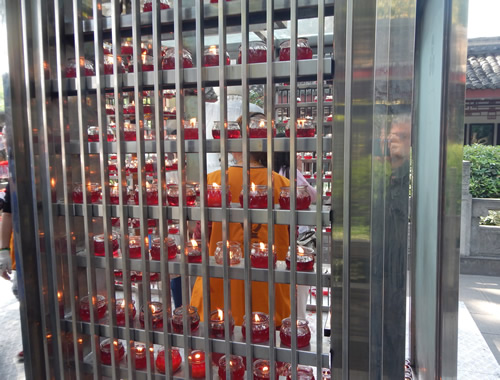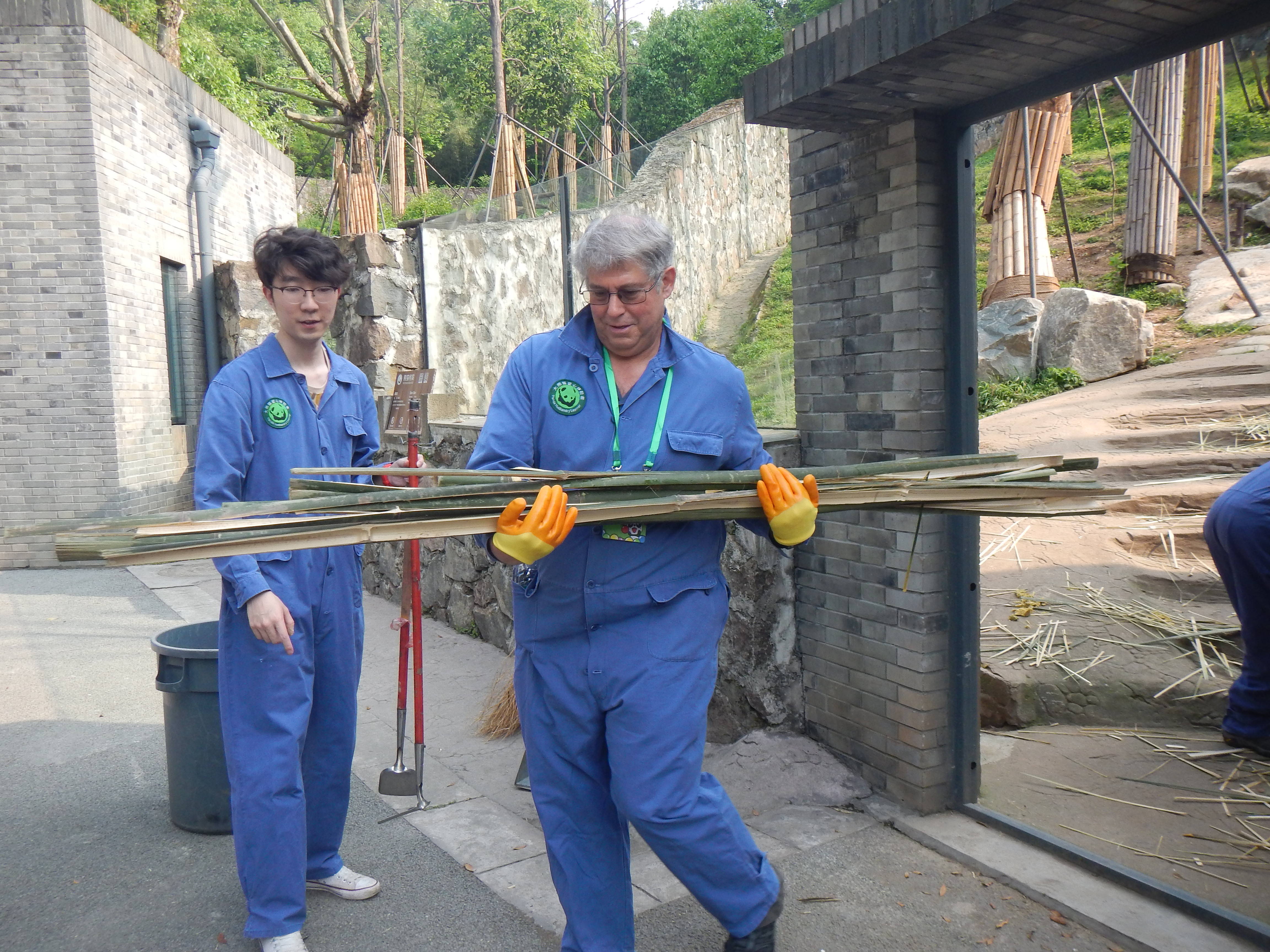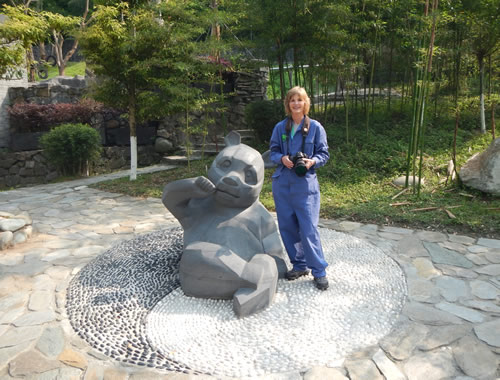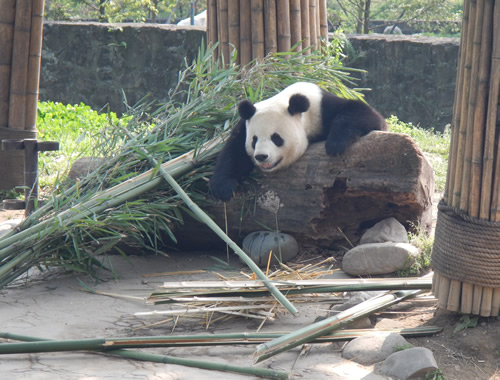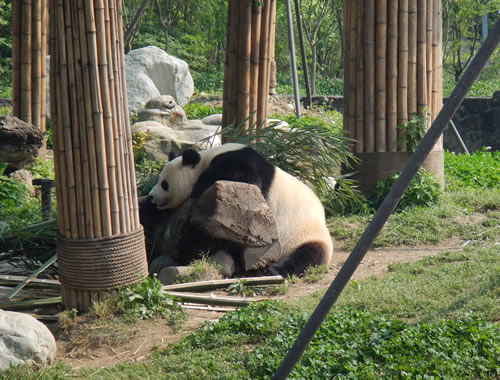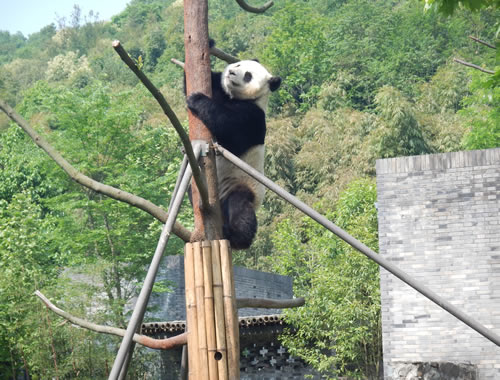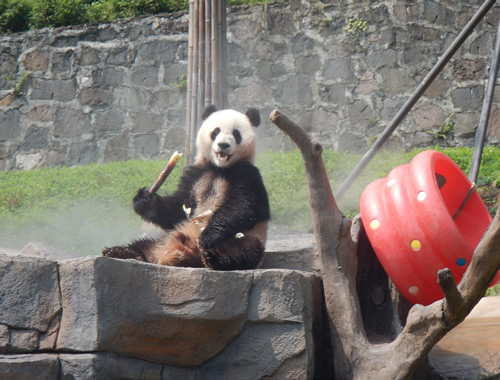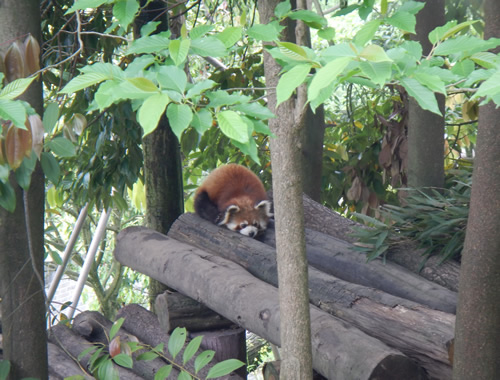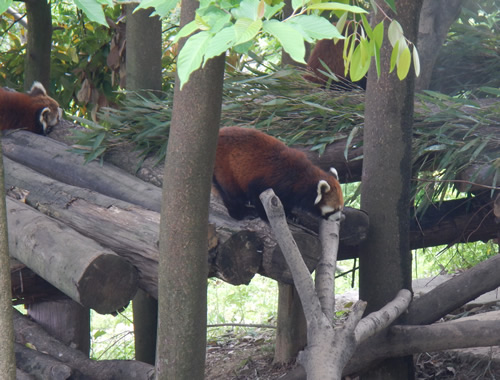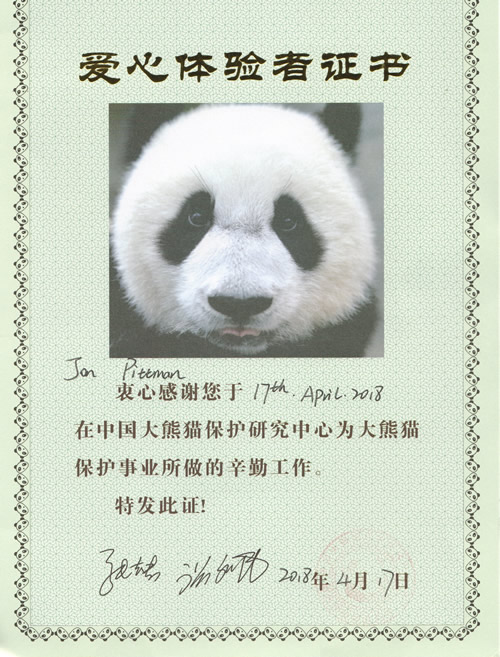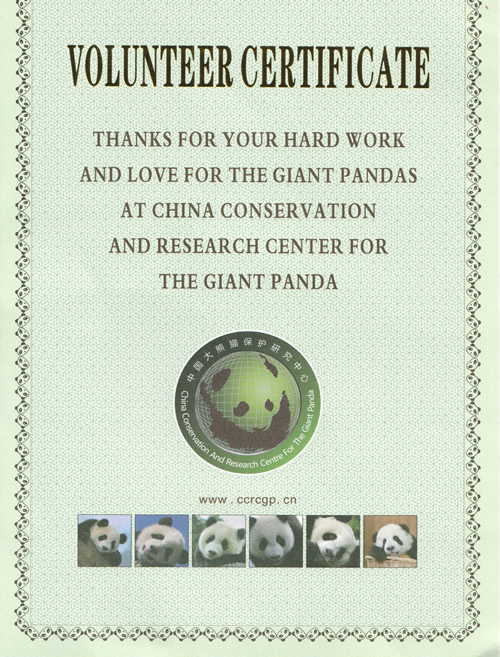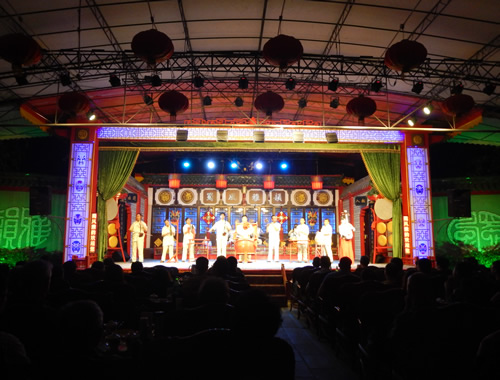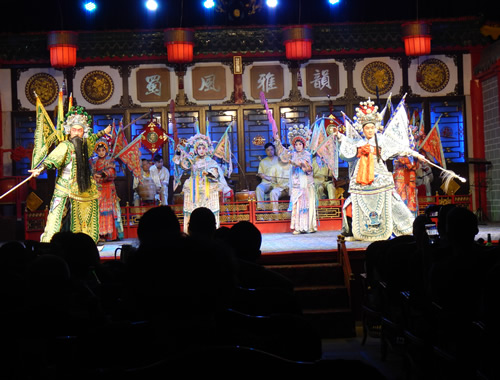 Then to Lhasa, Tibet.Lhasa is the capital of Tibet and is at about 12,000' in altitude. We stayed at the Shangri La hotel which had a special oxygen room with O2 pumped in at higher pressure to rejuvenate. Our first stop was the Potala Palace - former home of the Dali Lama and a massive structure in the middle of Lhasa. I walked up the 400 steps to the top and my knees did fine. We then went to the Sera Monestary where red-clad monks engaged for hours in theological debate as an integral part of their training. The next day, we went to the Ganden Monestary - up on a mountain at high altitude, with yaks grazing nearby. We also visited the Drak Yerpa caves, also carved into the mountainside. One the way back to Lhasa we went through a pass festooned with thousands of prayer flags. Our last day was the Jokhang Temple and surrounding shopping area in Lhasa. Finally, we went to Norbulingka, the Dalai Lama's former summer palace, near our hotel.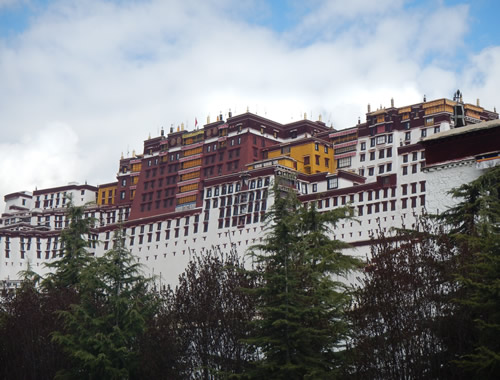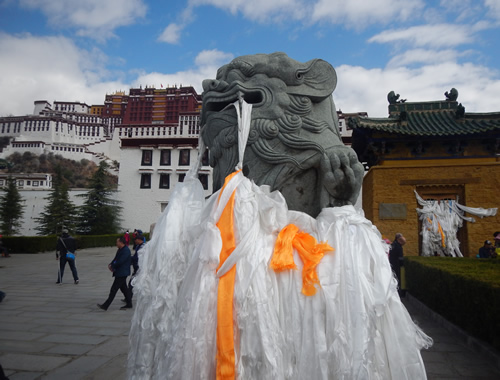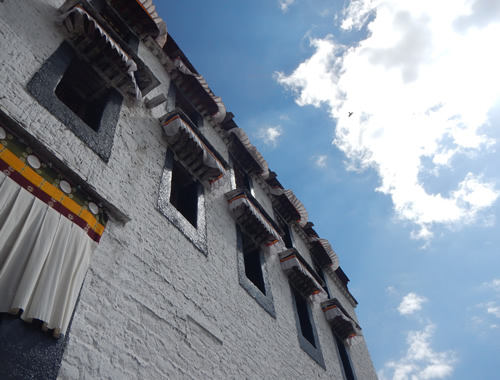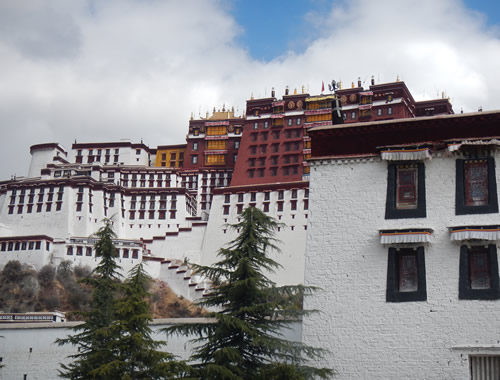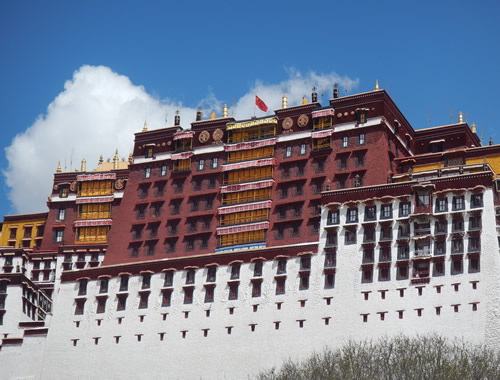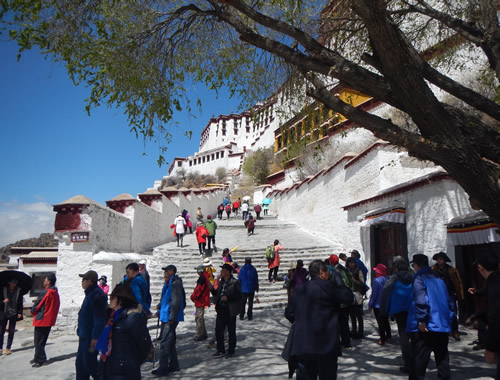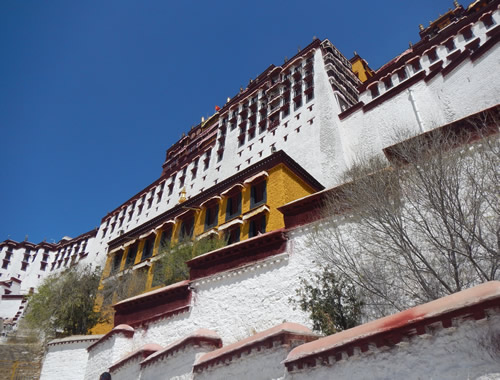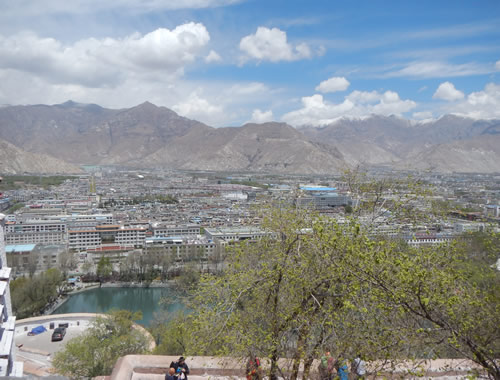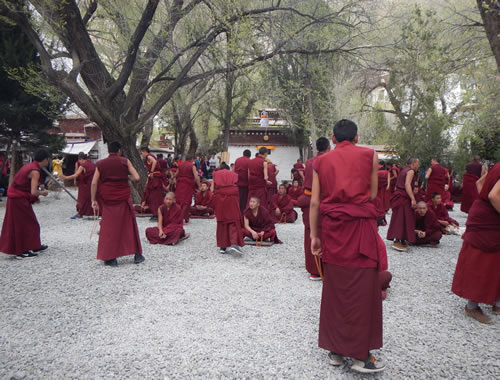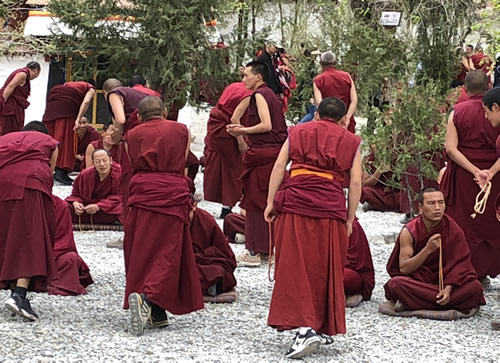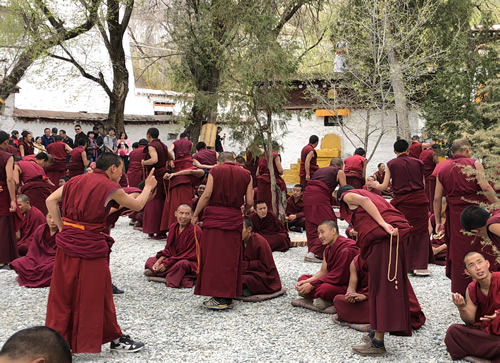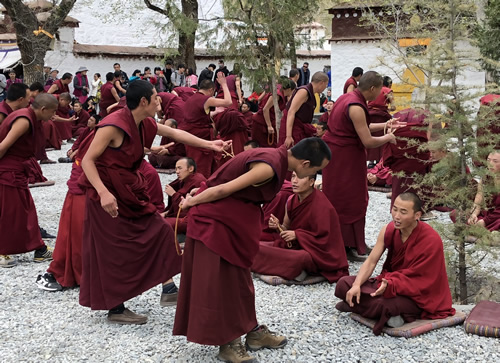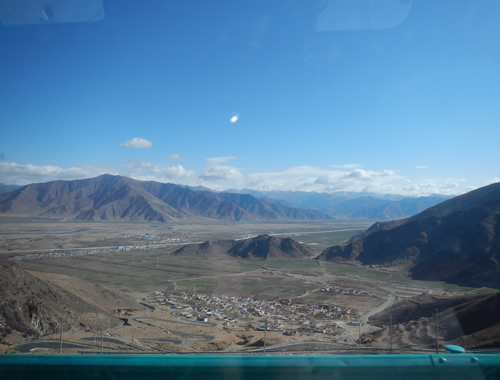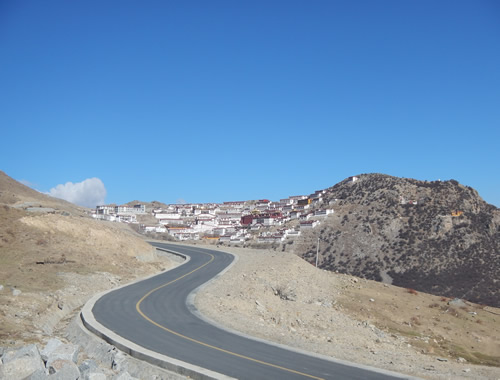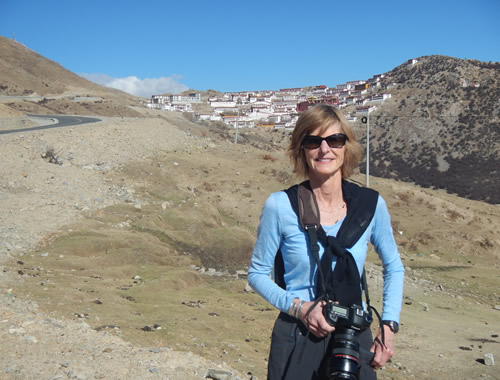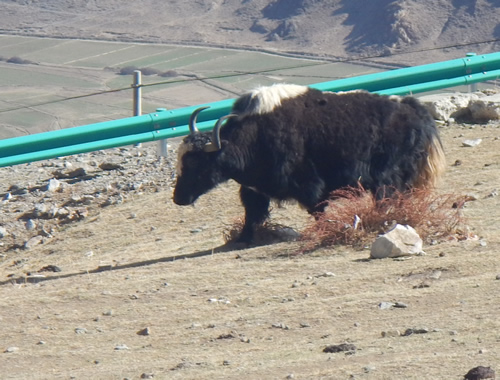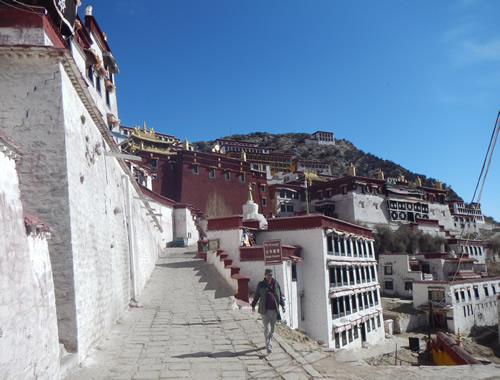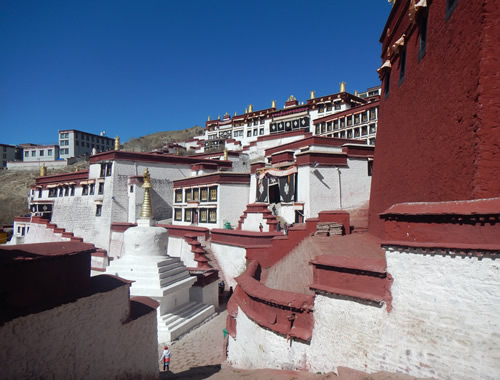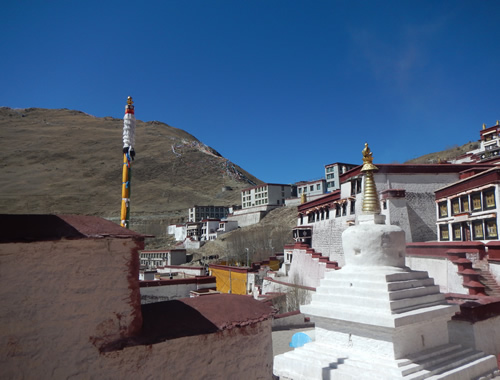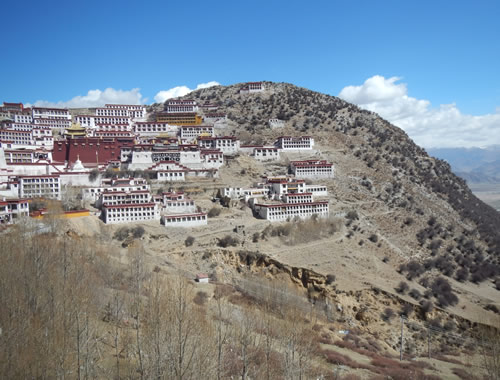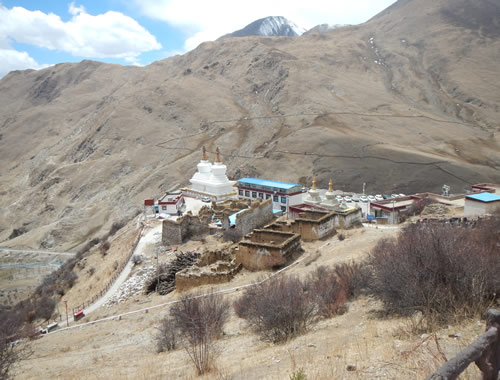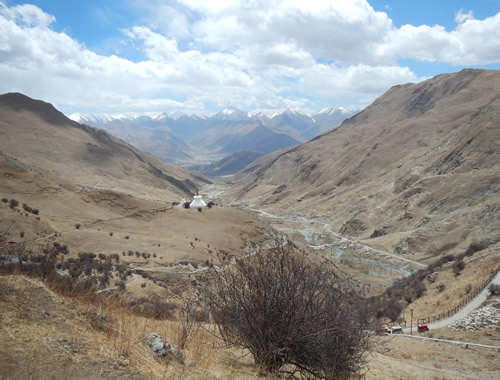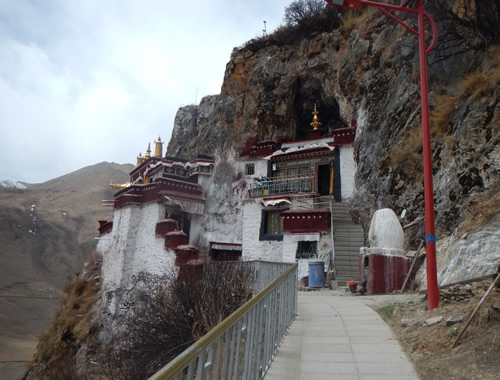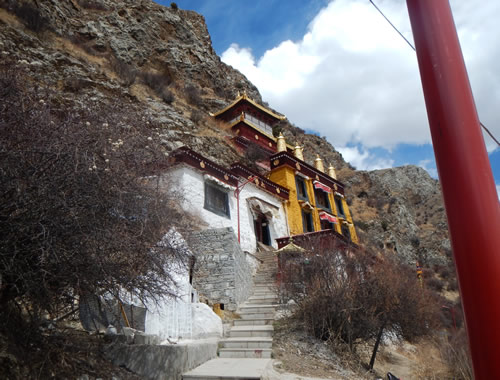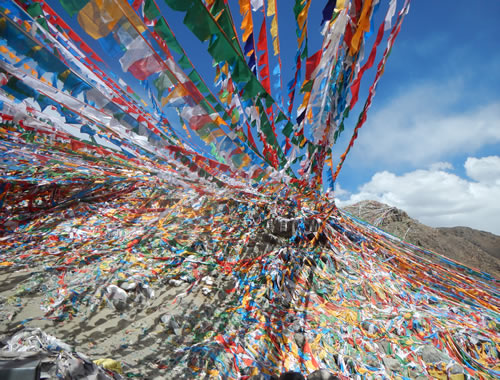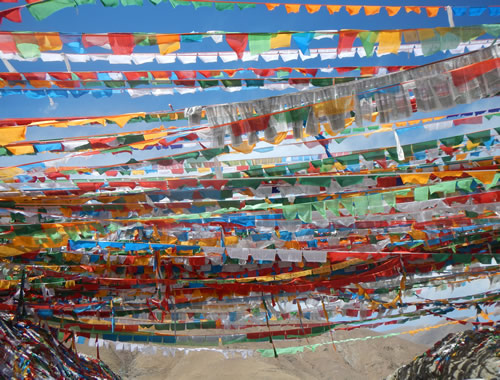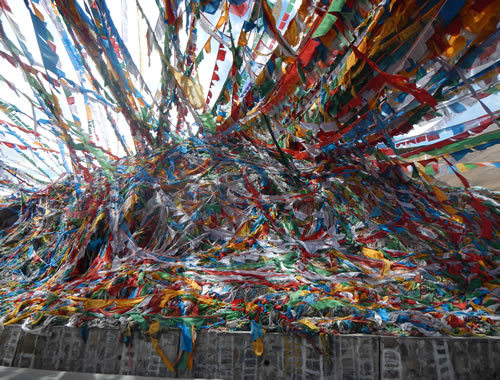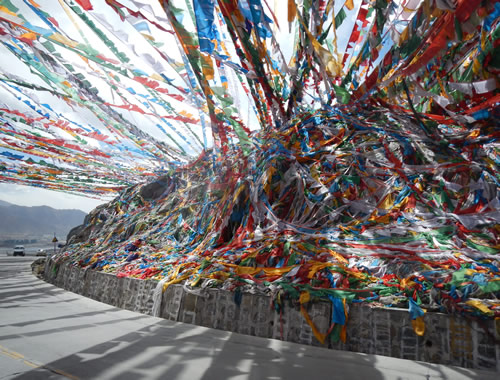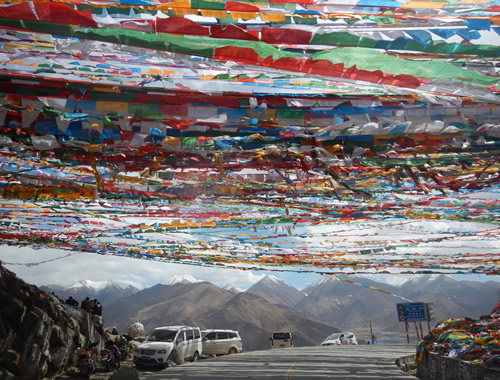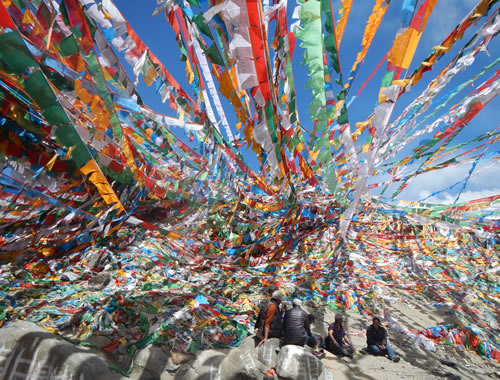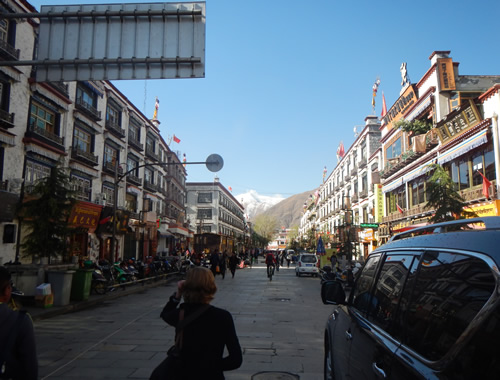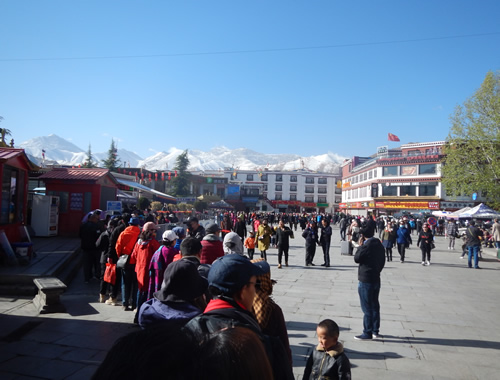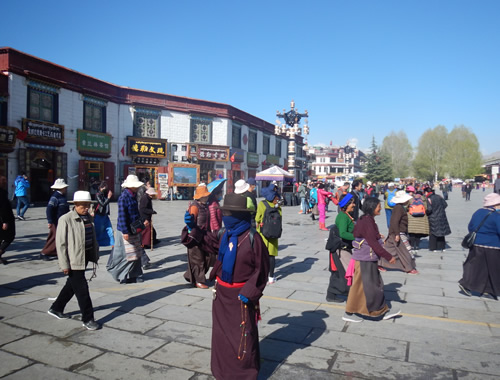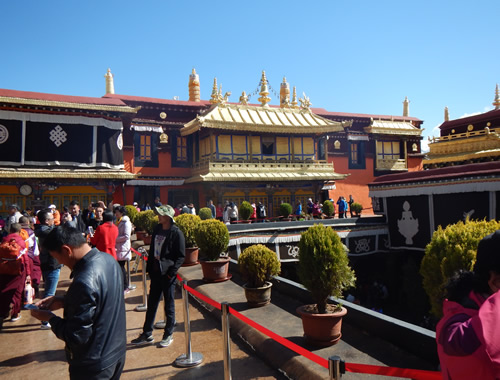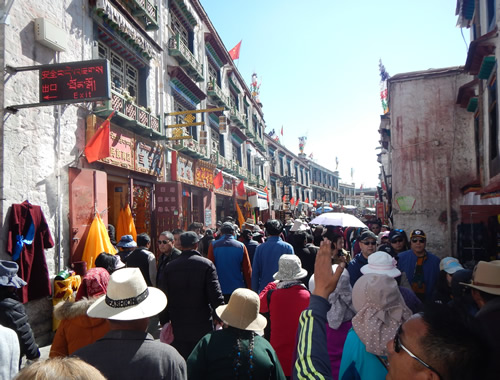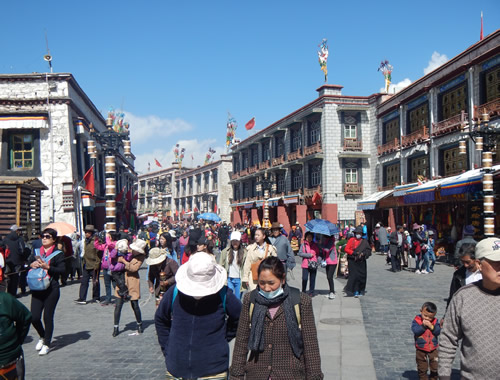 After Lhasa, we flew to Beijing. Jon was last in Bejing in 2008, the same time as the close of the Summer Olympics. Care was last in Beijing in 2000. We had perviously spent enough time in Beijing (particularly Jon) that we did not want to see all of the regular sights. We wanted to see some new things and what had changed since our previous visit. We stayed at the Aman at the Summer Palace. The Summer Palace is a 1.1 square mile garden, lake, and complex of buildings northeast of central Beijing. It is a big tourist attraction and is mobbed with tourists. The Aman has a private entrance into the summer palace, letting us bypass the crowds. While in Beijing, we toured some hutongs, Drum Tower, shopping districts, the Olympic village, the Forbidden City, The Summer Palace, and the 798 arts zone. Jon had visited 798 in 2005 and it has now changed from a nascent artists district to a bustling tourist zone.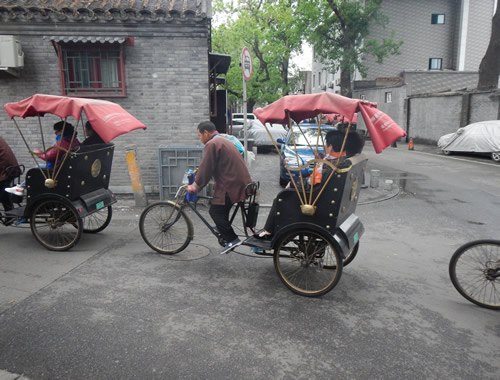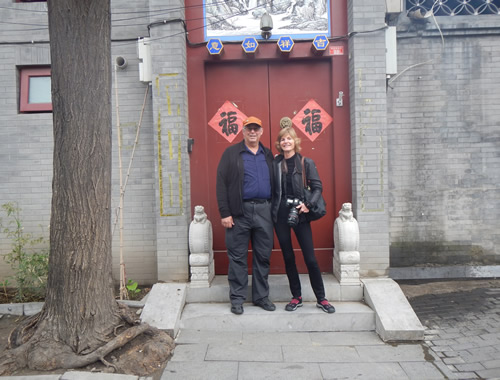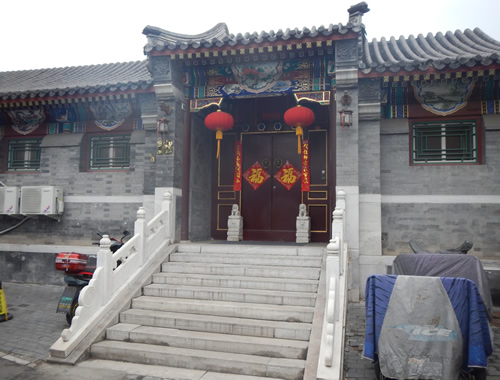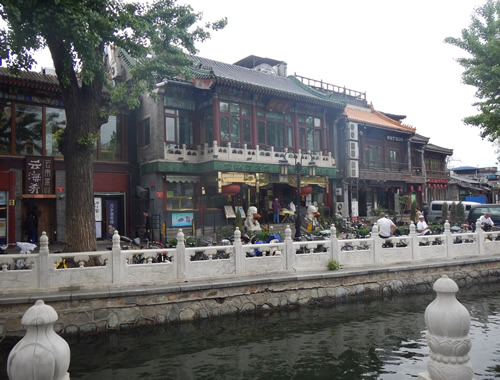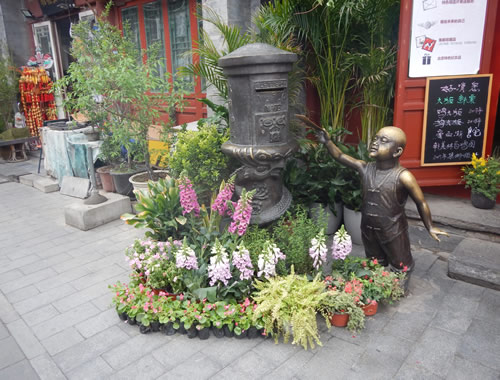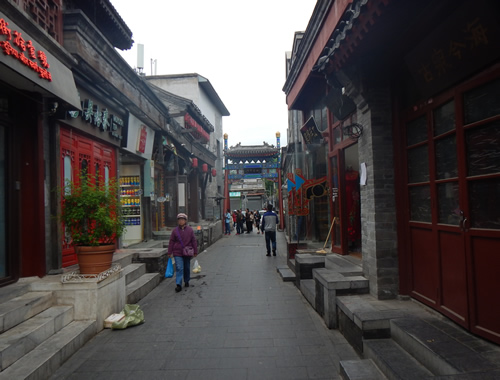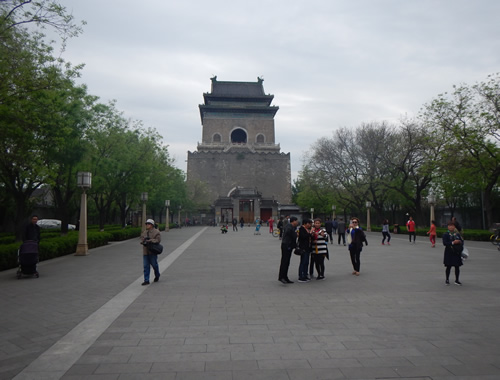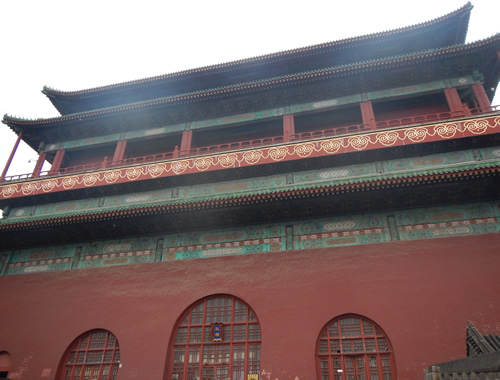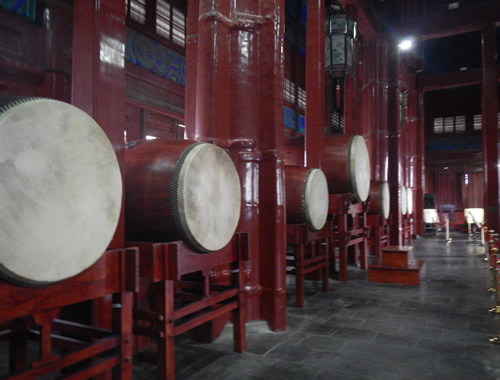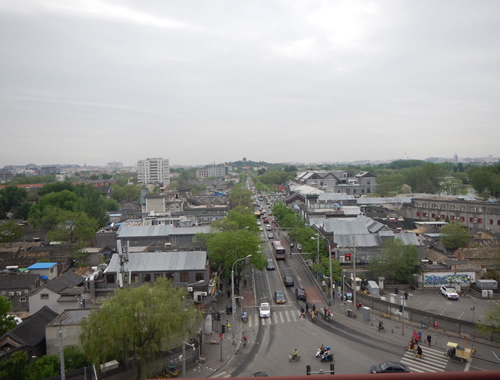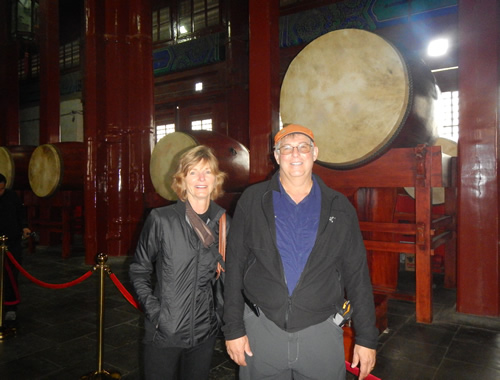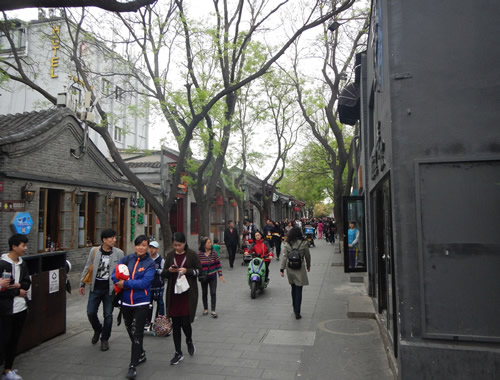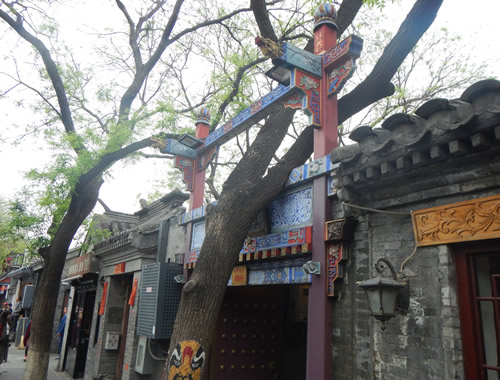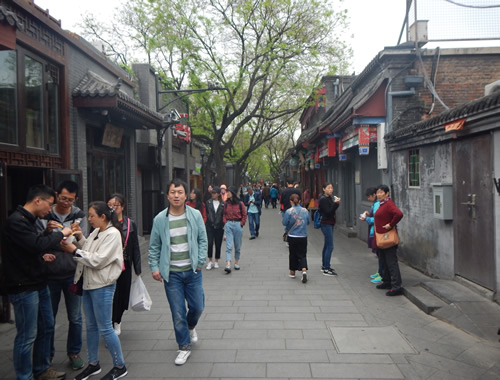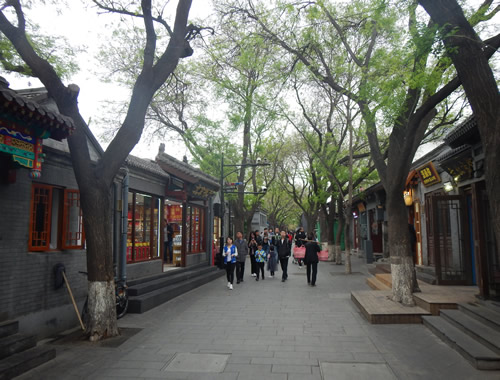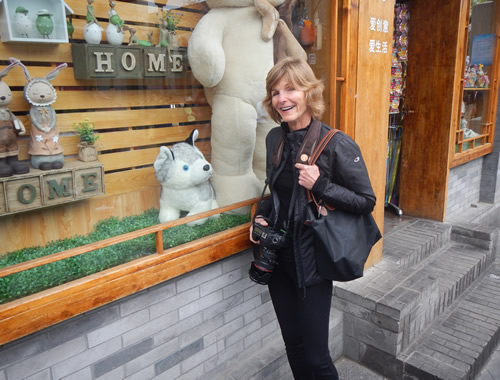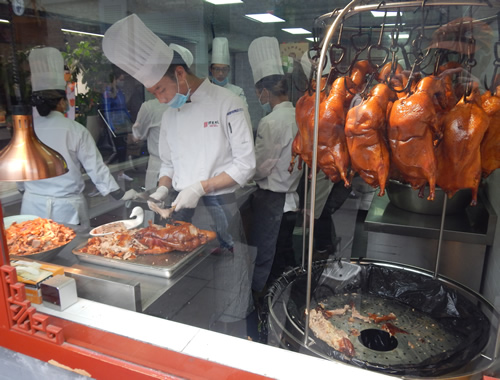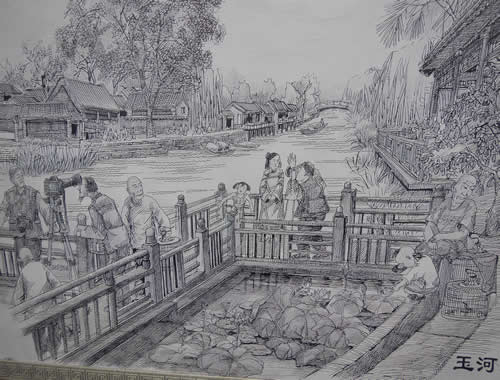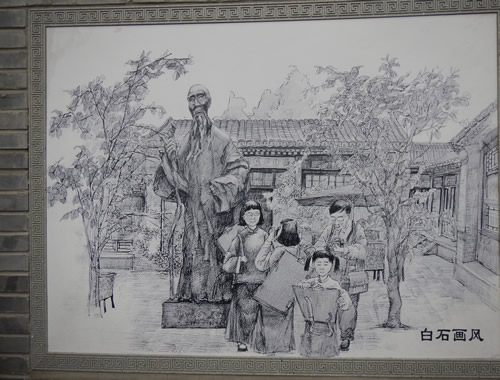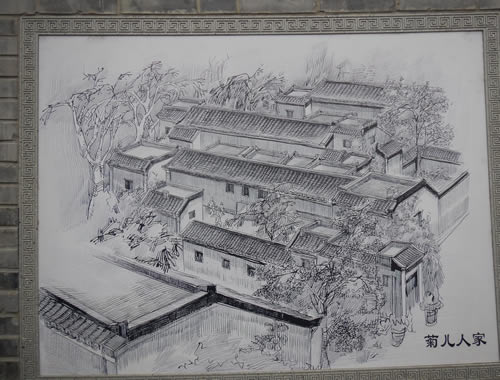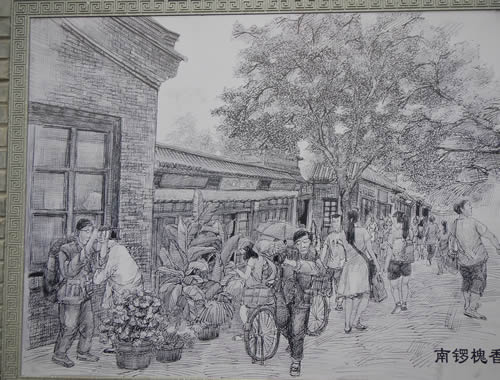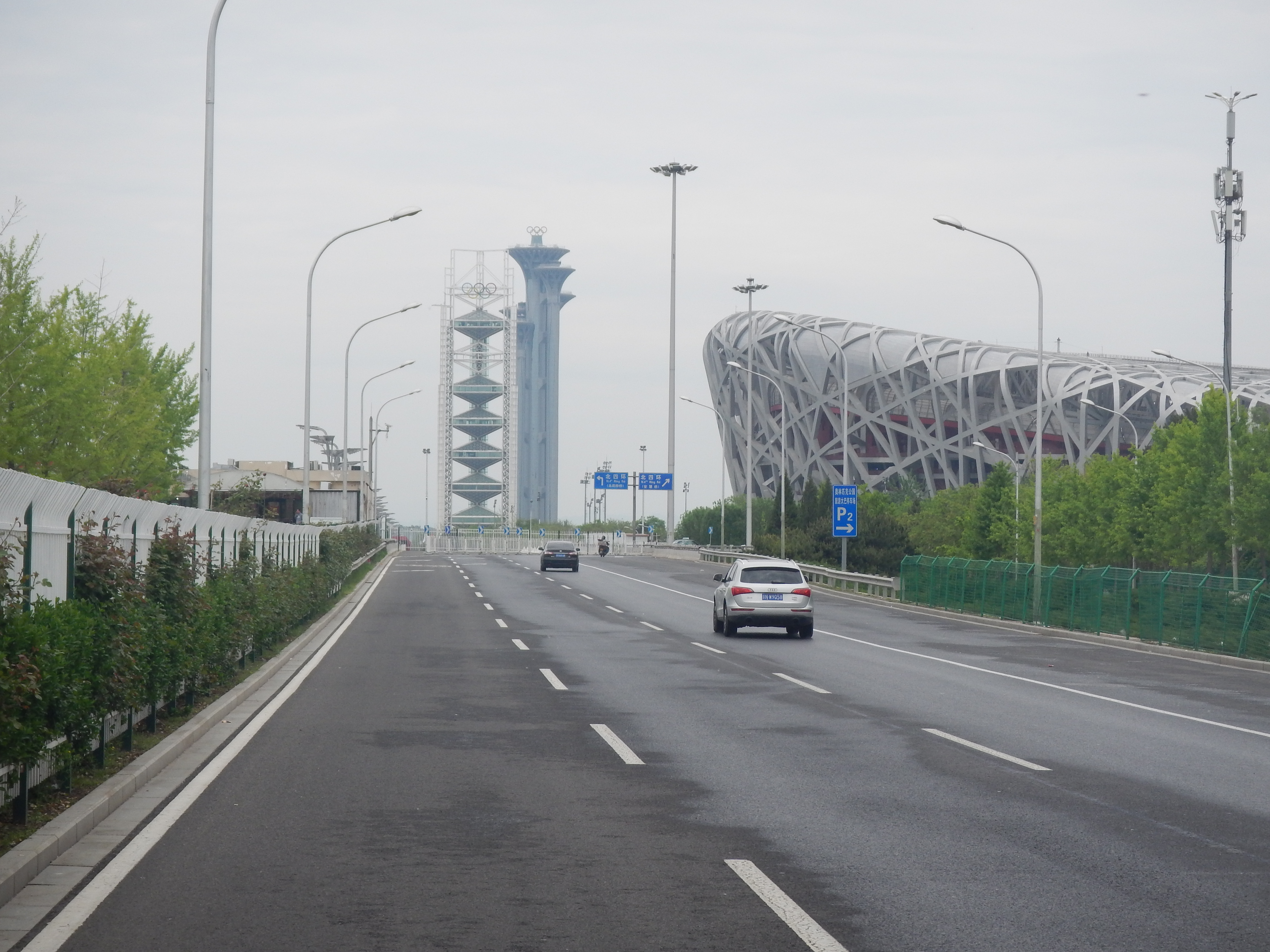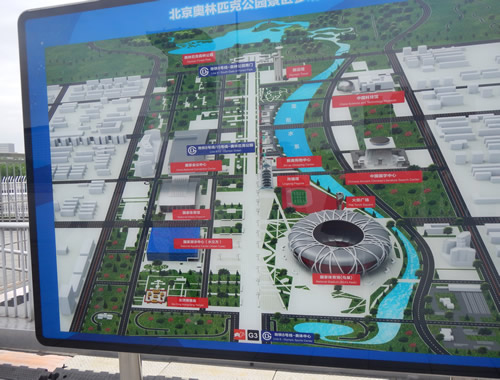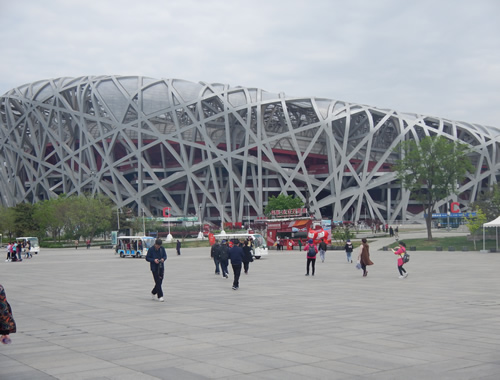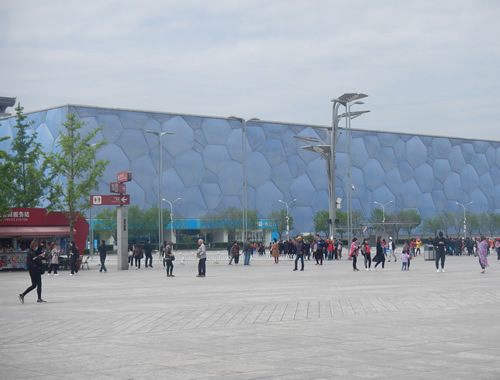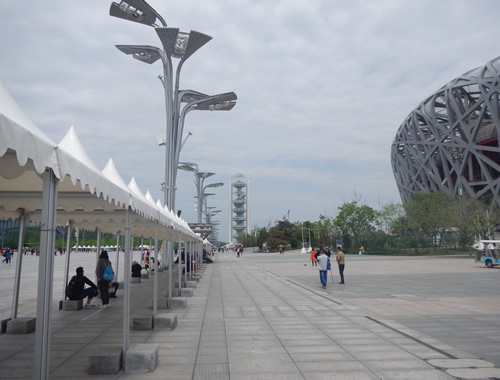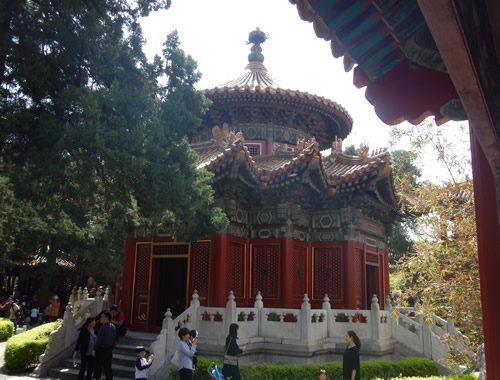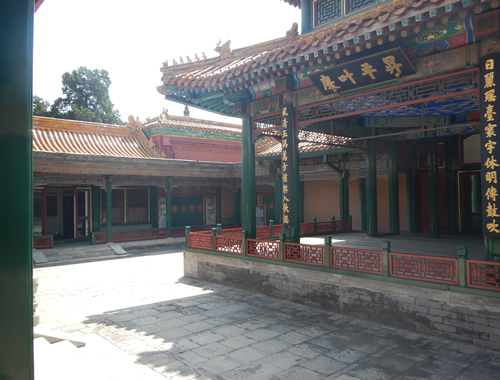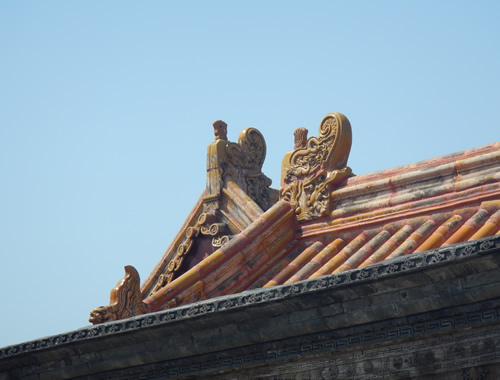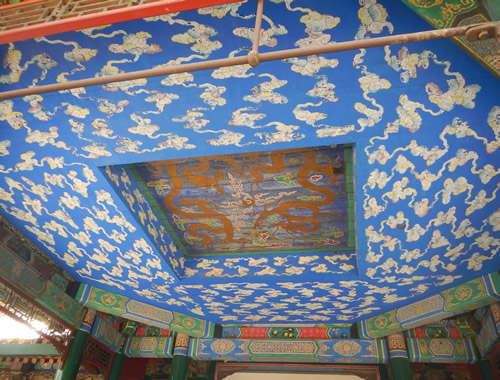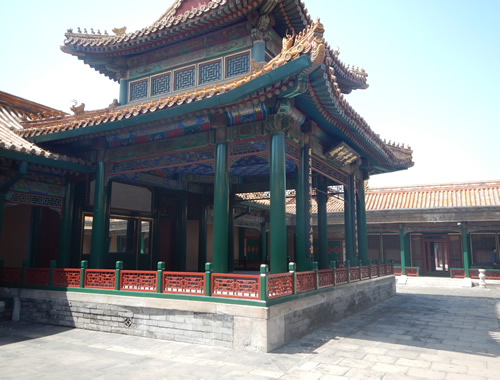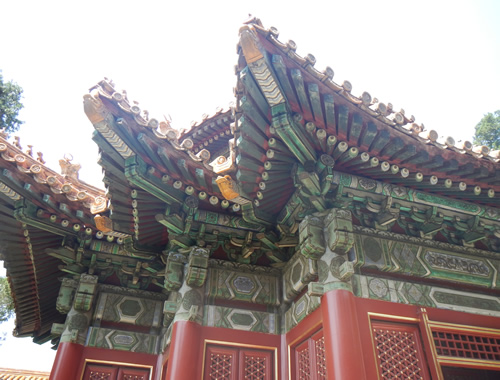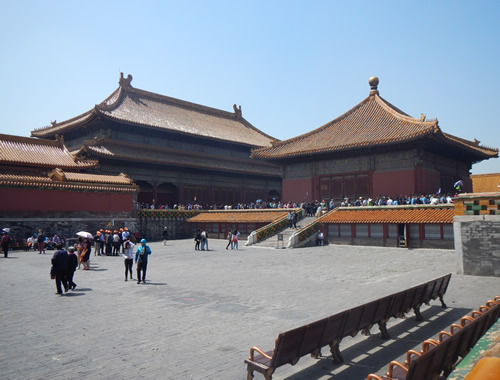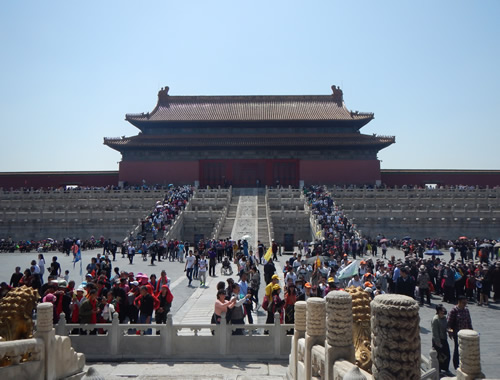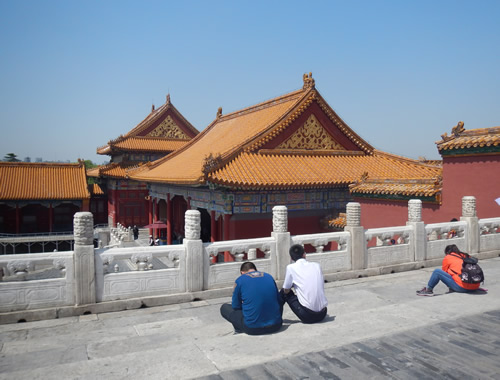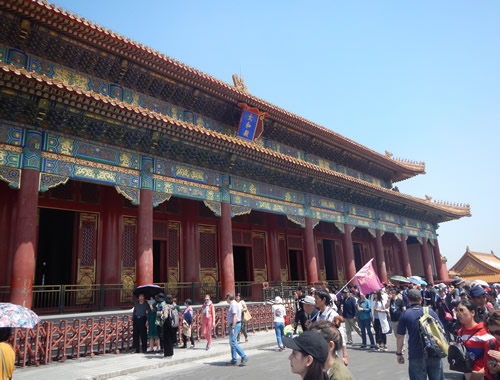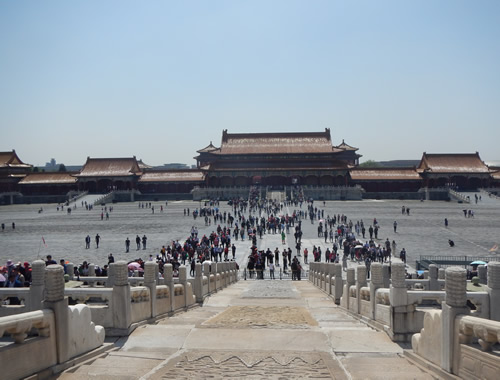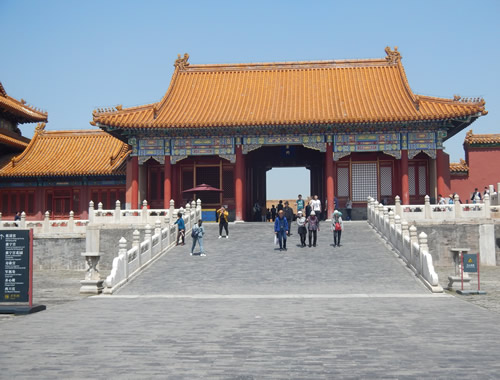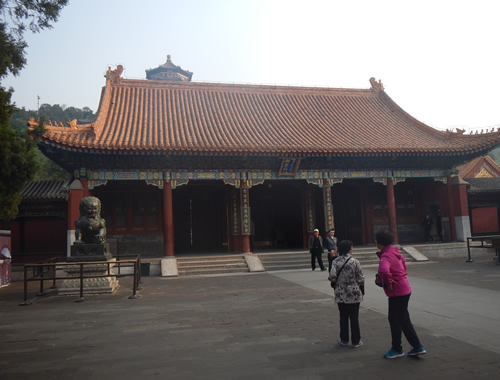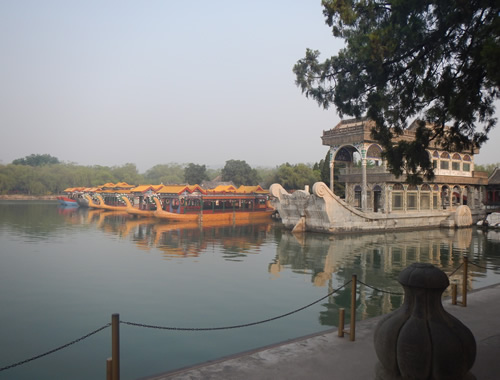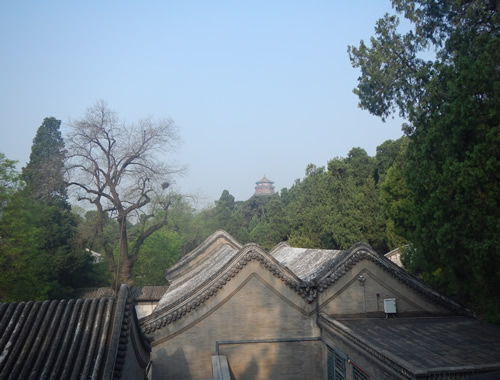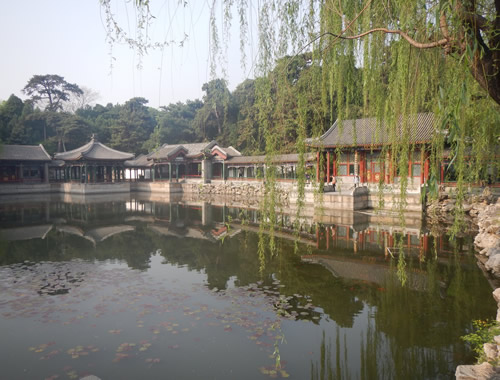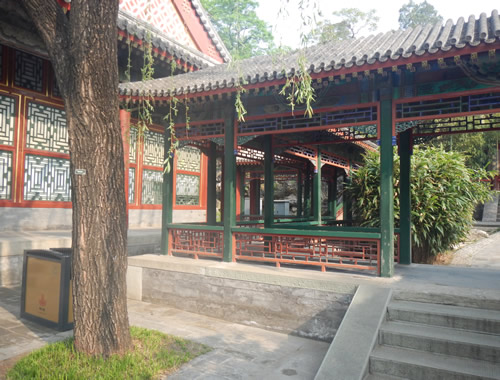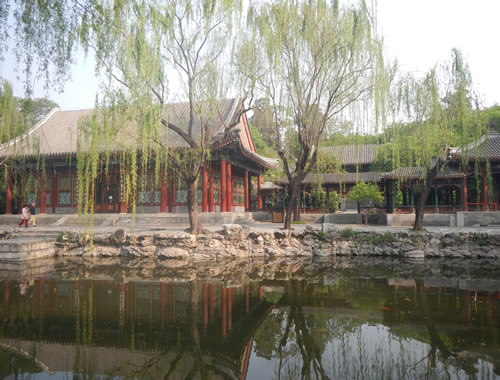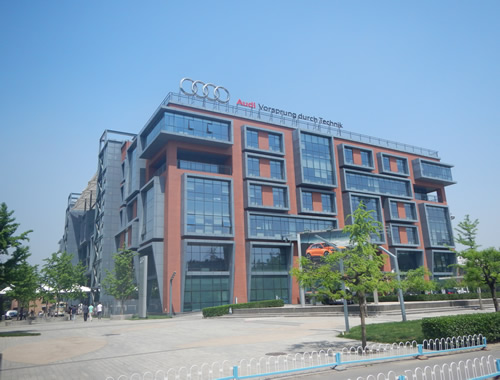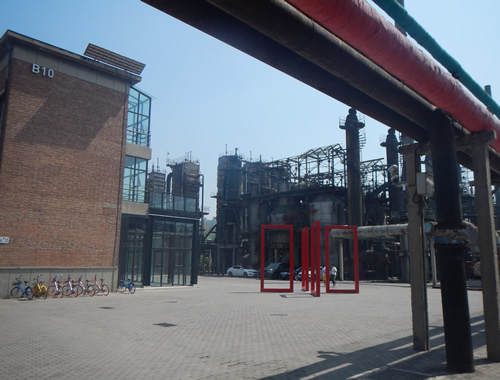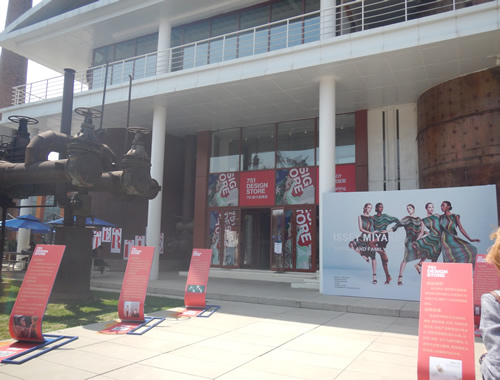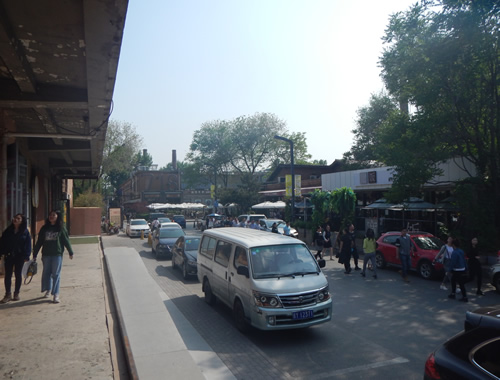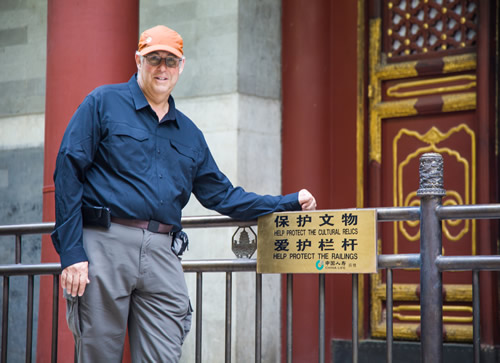 And finally to the Jinshan Ling section of the Great Wall, renovated in the 50s and 60s and less visited than other portions of the great wall. We took a cable car to the wall and walked along the wall and through guard towers. It is steeper and more strenuous than it looks.